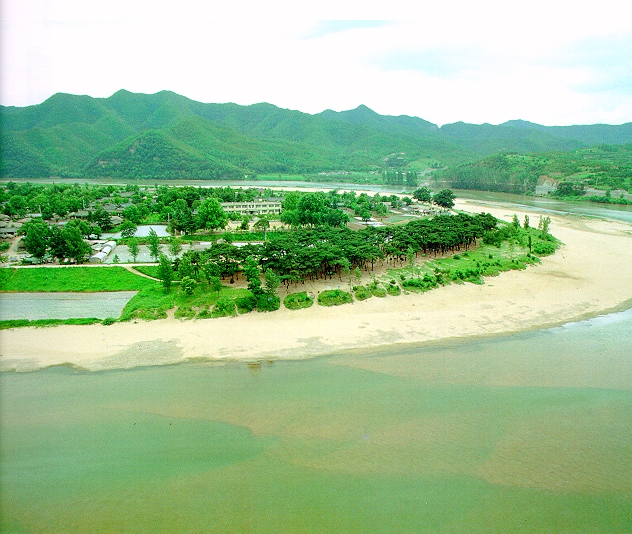 The mountains here are surrounded by a meandering river of cool, crystal clear water, and the river is circumscribed by yet another chain of mountains.
The natural setting of this village is therefore well reflected in its name; Hahoe meaning "circle of water." This is the family town of the Pungsan Ryu Family. Inside are more than 130 well preserved houses which represent 300-500 years of history. These include exquisite mansions of the upper class to humble homes of the lower class, and all is surrounded by scenic mountains, the Nakdong River and a riverside sand beach.
The place is particularly famous for being the hometown of Ryu Un-ryong, a leading confucian scholar during the Joseon Dynasty, and his brother, Ryu Seong-ryong (1542-1607), who served as prime minister during the Japanese invasion "Imjinwaeran" of 1592.
Situated in an oval-shaped estuary, the village will give visitors the feeling that they have gone back in time to an age of Joseon Dynasty gentility. Hahoe Maul is also renowned for Byolshingut (shaman ritual) and the Hahoe Mask.
The Hahoe Byeongsan mask is used in the performance of Hahoe Byolshingut, the oldest existing mask in Korea. Originally, 12 masks were used in the gut performance, but those which remain today are Choraengi, Yangban (gentility), Baekjeong (butcher, the lowest class) and several others,and they have been designated as National Treasure No. 121.