Parandeul promotes Korean culture through tours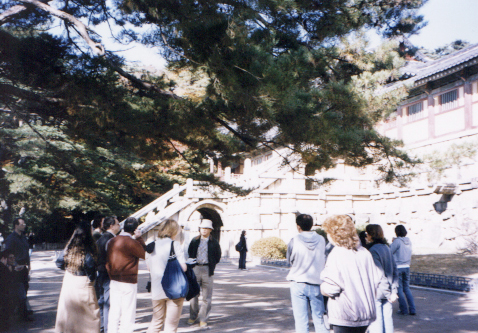 Not many doubt that Korea is a country with a rich and beautiful history and culture. But it is not easy to get acquainted with and experience that wonderful culture and history, especially if you are a foreigner.
Fortunately, Parandeul Tour & Travel Co. has paved a road to the treasures of Korean heritage with the help of The Korea Herald and the
Chollanam-do provincial government.

"For foreigners, it is not very difficult to visit places near Seoul, since so many live in the city," said Lee June-tak, president and guide of Parandeul. "But it is almost impossible for them to find decent guides and sleeping facilities as you get further away from Seoul. This is why we started with the southern province of Chollanam-do." Lee, winner of the 1987 Best Tour Guide Award, specializes in guiding tours for English-speaking tourists.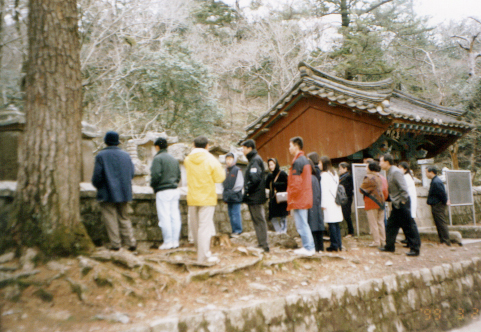 "The number of tourists from English speaking countries have declined drastically since the end of the 1988 Seoul Olympics," noted Lee. "But I believed that it is important to continue to introduce Korean culture to people who don't speak the language. So I concocted a package for the 300,000 foreigners living in Korea. Through our tours, foreigners not only see the sites, they can experience the culture of the Korea of old." And he literally means experiencing the culture. For instance, when visiting the folk village, everyone in the group takes his or her shoes off to sit in the sarangbang (reception room) where the man of the house usually spent his time. And from this room, the tourists hear why the doorway that leads to the wife's room is large and that which leads to his parents' room is small and low.
It was a way to make sure that anyone going through the latter doorway would always bow when entering the parents' room.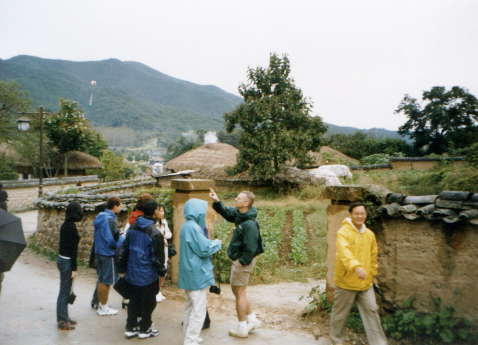 "Foreigners are always fascinated by the everyday lives of how our ancestors lived," said Lee. "Another point I make when I explain things to them is that Korea was not always such a conventional country, especially in women's rights. They are very surprised to find that such rigid rules of unequal treatment to women were established only 300 years ago." Every time Lee goes on a tour (which is about four or five times a month these days), he always feels disappointed that the facilities tourists are so meager.
"One thing that many of my groups continuously point out is the lack of care that is given to the artisans," Lee remarked. "It is so obvious that the artisans who make decorations and such goods that are still somewhat in demand are relatively much better established than those that are not. And when the tourists see that, they always ask why, for instance, the maker of chambit (fine-toothed bamboo comb) are so neglected."
By Lee Jee-eun Staff reporter / 1999.10.22