Star Cruises fleet offers three classes of cruising - the SuperStar Series, the Star Series
and the MegaStar Series. Accommodating to your individual needs of lifestyles and budget. Each ship has its own distinct unique quality which is appealing to various people and has non-stop array of activities for you to take part in.
However, our fleet of ships are designed to provide comfort and are fully equipped with facilities such as restaurants, pools, gymnasium, recreation areas, spas, lounges, karaoke rooms, entertainment and other essential amenities, karaoke, library, mahjong, card and games room, cinema and shopping.
You can exhaust yourself just by going through the list! Do everything. Or nothing.

---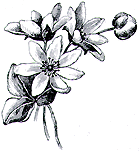 Wake to an early morning aerobics class, or go for a sunrise jog.Laze in bed in the comfort of your cosy cabin and take in the latest movie release on our in-house movie channel. Then head for a sumptuous buffet breakfast. Enjoy a facial, hairstyle or massage.Meet new friends and learn something new by taking part in one of our fun classes or demonstrations.Ah, and it's not even lunchtime.

---