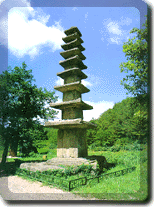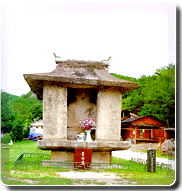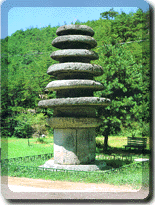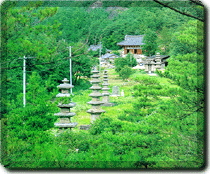 ---
Unjusa Temple was founded by Buddhist Priest Toson-kuksa in 827, and was widely known for one thousand Buddhas and one thousand pagodas that the priest built overnight, according to legends.
Historical records indicate
that Unjusa was the only temple in Korea to have such a collection.
However, only about 70 images and 18 stone pagodas remain. Buddhas scattered around these hills range in size from less than 1m to 10 m high. The 18 pagodas
are of various sizes and shapes, with square ones predominant. The Buddhas and pagodas are valuable materials for the study of Korean Buddhism and art.

---